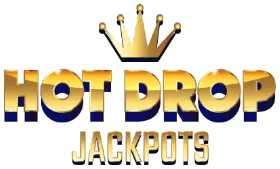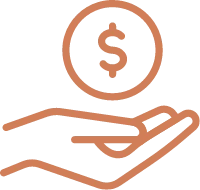 Refer and
Earn $100+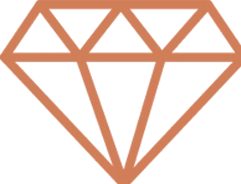 Play and
Earn perks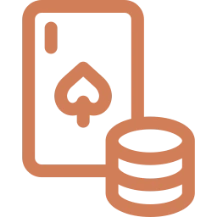 Claim sweet
rewards
REAL MONEY LIVE DEALER CASINO GAMES
Cafe Casino isn't just about the slots. Our live casino games are one of the best in the business – it's the closest thing there is to being there yourself, but without all of the hassles that come with brick-and-mortar casinos. All of your favorite games are waiting for you in this Live Dealer section; choose whichever games and dealers you like, and play alongside fellow casino players from across the globe. Everything you need to get started is right here.
Live Casino Games Available at Cafe
The Live Dealer online casino experience includes three of the most popular table games ever invented. Our menu here at Cafe starts with the king of all live casino games:
Live Dealer Blackjack
This is the game that made Las Vegas famous. Each hand of the Cafe live blackjack begins with two cards for you and two for the live dealer; Kings through Tens are each worth 10 points, Aces can be 1 point or 11, and the rest count as face value. If you score closer to 21 points than the dealer without going over, you win. Using the right live blackjack strategy will give you one of the lowest house edges you'll find with any casino games real money played live.
Even better, our Live Dealer blackjack games at Cafe feature Early Payout games, which include a built-in "basic strategy" solver to show you what your next move (hit, stand, double down, etc.) should be. The house edge on these Early Payout games is a tiny 0.50%, plus you get your choice of two different side bets: the Pairs bet at 11-to-1, and the Rummy bet at 9-to-1. You can even play up to three hands at the same time, and if you choose, you can cash out any time during a hand before the next card is dealt – that's why it's called Early Payout.
Live Dealer Roulette Games
Spinning that wheel has never been more fun. Live roulette games are one of the best live casino games on our menu. The live croupier sets the wheel in motion to determine the winning bets. Our live dealer roulette comes in two flavors: American Roulette, with both the single-zero ("0") and double-zero ("00") on the wheel, and European Roulette, which has only the single-zero for a lower house edge.
Live European Roulette also includes the "call" bets laid out on the racetrack oval next to the other bets. In addition to the familiar wagers like Red/Black and Odd/Even you can make playing live dealer American Roulette, you'll have access to bets like Voisins du Zero ("Neighbors of Zero") and Tiers du Cylindre ("Thirds of the Wheel") playing the European version. Whichever live game you choose, you also have the option of using an automated croupier for roulette rather than a live attendant.
Live Baccarat Games
Arguably the liveliest of all live dealer games, baccarat really took off in the 1950s after it was introduced in Casino Royale, the first James Bond novel by Ian Fleming. You'll be playing the punto banco version when you play live baccarat at Cafe. As with our other online baccarat games, the standard Player, Banker and Tie bets are available, but you can also place those side bets (for big payouts up to 30-to-1) that make the live version so exciting, especially the famous Dragon Bonus bet.
Live Super 6
This is a relatively new version of live baccarat that jazzes up the punto banco game with the special Super 6 side bet, paying out at 12-to-1 if the Banker wins with exactly six points out of the maximum nine. But when you make the Banker bet without the extra side bet and win with six points, you only get paid out at 1-to-2. All other Banker bets pay out at even money – no 5% commission taken away as they do in standard live baccarat games.
How to Play Live Dealer Casino
Live casino betting is just as easy as it is when you play the other online table games at Cafe Casino. When you launch your preferred game with your chosen stakes and live dealer, not only will you launch the live video and audio feed from the casino floor, your display will also include a virtual playing area where you can see your cards (or the roulette layout) and place your bets. You can even tip your live dealer while you're playing if you feel they've provided you with excellent service.
Live Cafe Casino on Mobile Devices
It's amazing what you can do on your phone these days. All of the live casino games at Cafe Casino can be played on your mobile device as well as your desktop, so if you're on the go, just whip out your smartphone or tablet and start playing. If you happen to have a slow connection, you can disable audio and/or video and use the live chat window to communicate with the Dealer; you can do this using your desktop as well. The power is yours.
Play Live Dealer Casino with Bitcoin
Are you ready to play live casino games with crypto like the high rollers do? Then it's time to start using Bitcoin. This is the fastest and most secure way to facilitate transactions at Cafe Casino. Your deposits and withdrawals will be much smoother, with higher limits and significantly lower fees than you'll encounter using other methods – credit cards in particular.
If you're not using Bitcoin already, it's a lot easier than you might think. All you need in addition to your bank account and your free Cafe Casino account is a digital wallet (where you'll "store" your Bitcoin) and an account at a cryptocurrency exchange – preferably a registered one. You can check out our video tutorials to learn more about how to set up your wallet and your exchange account, and use them to move funds in and out of your Cafe account.
For first-time players at Cafe Casino, we have a special Welcome Bonus waiting for you to claim. Our standard $1,500 Welcome Bonus is already one of the most generous packages in the industry, but if you use Bitcoin (or any of our other accepted cryptocurrencies) to make your initial deposit with us, we'll super-size that bonus, giving you up to $2,500 in free cash to play with. We'll also match your deposit by a healthy 350% instead of "just" 250%. Why use anything else? Try Bitcoin today, and get the best Live Dealer experience possible.
There's always more to discover about the great live dealer games we have for you at Cafe Casino, but for now, you have all the tools needed to get started. Want to learn more? Our FAQ and Help guides are always there for you, along with our immaculate customer service staff. You can also ask your dealer any questions you might have about the games you're playing. And as always, you can find out more about all casino games at Cafe by consulting our archive of useful and informative articles. We're looking forward to seeing you at the live tables.
Frequently Asked Questions
What are the live dealer games available at CafeCasino?
CafeCasino has a wonderful live dealer games section where you can find a vast range of top live casino games. Our selection includes live roulette, live blackjack, live baccarat as well as Super 6 which is yet another exciting real dealer casino game.
How to play the real dealer games at CafeCasino online?
To enjoy our best-rated live casino games, you need to have registered as a new player. First, you have to access your casino account and make sure that it has a positive balance. Then, you can choose the preferred real dealer game and start placing bets.
Are the Cafe real dealer games supported on mobile devices?
Yes, they are. We know how important it is for many of your to be able to enjoy the best live dealer games through your mobile devices. All of the live casino game propositions that we offer boast great mobile compatibility and run flawlessly on any phone or tablet.
Is it possible to play the CafeCasino live dealer games using Bitcoins?
Absolutely! What you need to know is that at CafeCasino, you can choose from only top-ranked cryptocurrencies. Besides, you can deposit with Bitcoin and enjoy fast and secure real dealer gambling sessions.
Which CafeCasino real dealer games payout the most?
Our top real dealer casino games will impress you with their high RTP rates. Our live roulette games can offer you the chance to grab exciting rewards. And our featured live blackjack games boast impressive early payouts.
How safe it is to play live casino games at CafeCasino?
You can be sure that playing live dealer games at CafeCasino is safe enough. Our casino site is fully licensed and we meet strict security standards. Our real dealer games have been also tested and estimated fair.
Can I play live dealer blackjack at CafeCasino with a strategy?
Live dealer blackjack games are among the types of games that come with specific rules that allow you to play with a strategy. Therefore, you can use any of the most popular blackjack tips and strategies while you play the CafeCasino live dealer blackjack variations.
Can I cash out my real dealer game winnings at Cafe fast?
Yes, you can thanks to the top cryptocurrencies that we support. If you choose to request a withdrawal with Bitcoin, for example, you will be able to cash out your winnings within seconds. You simply need to add your Bitcoin wallet to your CafeCasin account.