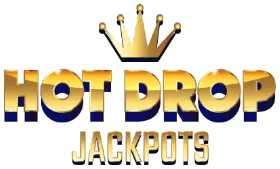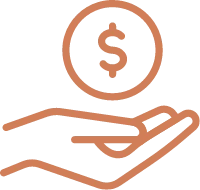 Refer and
Earn $100+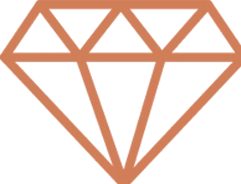 Play and
Earn perks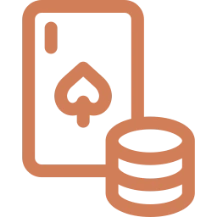 Claim sweet
rewards
REAL MONEY LIVE BACCARAT ONLINE
There's only one thing better than playing baccarat: playing live baccarat online right here at Cafe Casino. This is your home for the most exciting baccarat and super 6 games in the world, taking all the sights and sounds from the live casino and delivering them to you in the comfort of your own home – or on the go using your mobile device. Here's your starter pack for playing live dealer Baccarat at Cafe.
Different Live Baccarat Games Available
When you're playing baccarat live casino games at Cafe, you actually have your choice of two different games, each with slightly different rules and gameplay to keep things interesting.
Live Dealer Baccarat
This is the familiar punto banco game that has become the standard for live casino baccarat since it was introduced in the 1950s. The rules (which we'll explain in further detail shortly) are almost the same as the one's James Bond and the evil Le Chiffre played by Ian Fleming's Casino Royale, but simplified to make the game faster and easier to play.
You also get to make two side bets that are exclusive to the Live Dealer version: the Pair bet and the Dragon Bonus bet. The Pair bet can be placed on either the Player or the Banker and pays out at 11-to-1 when the first two cards dealt are the same rank. The Dragon Bonus also comes in both Player and Banker flavors, and has the highest payout in this game at 30-to-1; you cash in when you're dealt a natural (see below), or win the hand by at least four points.
Live Dealer Super 6
Super 6 is a version of live baccarat where hands that score six points have special properties. Most winning hands in this game pay out at even money, but if you win a Banker bet with exactly six points, you'll get only half that amount – unless you placed the Super 6 side bet, in which case you'll receive an additional 12-to-1 payout.
Live Dealer Super 6 also includes the other side bets (Pair and Dragon Bonus) available in the standard baccarat live game. You also have access to the Either Pair side bet, which pays out at 5-to-1 should either the Player or Banker receive two cards of the same rank.
Baccarat Live Casino Rules
As with the other live casino games available at Cafe Casino, the rules for live Baccarat online are very easy to understand – in fact, almost all of your decisions are taken care of automatically with the punto banco version. The object of the game is to score as close to nine points as possible, with Kings through Tens worth zero points and all other cards worth face value. If the total goes above 9 at any time, only the last digit is counted; for example, getting dealt a Six and a Seven gives you a total of 3 points (not 13).
After the first two cards are dealt (the Live Dealer game uses a six-deck shoe), if either the Player or the Banker has a total of 8 or 9, the winner is declared; this is known as a natural hand. If neither hand is worth 8 or 9, a third card may or may not be drawn automatically, depending on the cards that have already been dealt. The drawing rules are explained on the table provided in the game description, but they go something like this, with the Player acting first:
Player: Draws with 0 to 5, stands on 6 and 7. Banker (if Player doesn't draw a third card): Draws with 0 to 5, stands on 6 and 7 Banker (if Player draws):
Draws with 2
Draws with 3 if Player has 8
Draws with 4 if Player has 2-7
Draws with 5 if Player has 4-7
Draws with 6 if Player has 6-7
Stands on 7
Again, all the drawing decisions are made automatically for each side, so you don't have to memorize the exact drawing rules if you don't want to – but it will help you follow along, and make the live game more fun to play, especially if you're going to place any of the side bets.
Speaking of bets, there are three standard bets you can make in live baccarat: You can bet on either the Player or Banker to win, or you can bet on the Tie. The payouts are slightly different between baccarat and super 6, so make sure you consult the game description before playing to find out more.
Play Live Dealer Baccarat with Bitcoin
Whichever bets you make when you play live dealer Baccarat, the best way to play at Cafe Casino is with Bitcoin. This is the easiest and most secure way to move funds in and out of your Cafe account; when you deposit using Bitcoin (or any of our accepted cryptocurrencies), your funds will be instantly converted to US dollars, and then back again to Bitcoin at the point of withdrawal. This allows you to play baccarat and all of the great games at Cafe without worrying about the price of Bitcoin going up or down.
You also get access to even greater bonus packages when you use Bitcoin at Cafe Casino. Make your first deposit using Bitcoin, and you'll qualify for our Bitcoin Welcome Bonus, where we'll match your deposit by 350% for up to $2,500 in free bonus cash. Keep an eye out for other super-sized bonuses available to both new and existing players who use Bitcoin to play at Cafe.
Mobile Live Casino Baccarat at Cafe
Most of our players these days use their smartphones (or tablet) to log into our Cafe Casino lobby. You can do the same when you play live dealer online casino games. Desktops are still supported, of course, but you'll get the same great experience on your mobile device, without any downloads – our industry-leading web app will handle everything.
Now that you've got the basics, it's time to choose your live dealer and start playing baccarat live today. Our FAQ and Help guides will answer any other questions you might have – and you can ask your dealer for assistance as well. See you at the live tables!