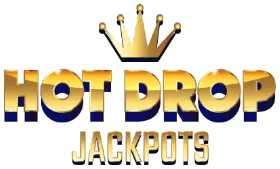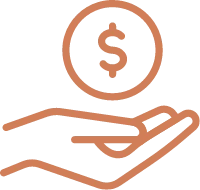 Refer and
Earn $100+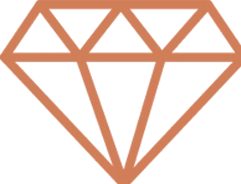 Play and
Earn perks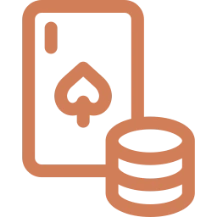 Claim sweet
rewards
Play Top Hot Drop Jackpot Games Online 2023
Something huge is being served up at Cafe Casino! Players can scoop up a must-win jackpot every hour, every day, all the time! That's right, Hot Drop Jackpots feature hourly and daily jackpots, in addition to a special super jackpot that drops before the prize value amount is reached. That's a lot of chances to win a jackpot! You probably haven't seen a feature like this before; it's innovative and it's brand new and you can play it at Cafe!
If you are interested in games where you have more frequent chances to win a jackpot, then any of our daily hot-drop jackpots are for you! You can play it on some of our most popular online casino slots, such as A Night With Cleo, Golden Buffalo, and 777 Deluxe.
You might be wondering what are hot drop jackpots. Let's go into the details of this exciting new casino game.


Types of Hot Drop Jackpots
There are three different Cafe Casino Hot Drop Jackpots available.
Hourly jackpots must drop every hour with a

prize pot of over $1K

; they are the most frequent, happening 24 times a day!
Daily jackpots must drop once per day with a prize pot of on average $25K; because it's once per day, they are generally a bigger prize value than hourly.
Lastly, super jackpots must drop before the maximum prize value of up to $250K ; per jackpot is reached, which means they are the biggest but least frequent. There's no set time for super jackpots to go off; it's all based on dropping prior to getting to the maximum prize amount.
All three of these Cafe must drop jackpots are similar to progressive jackpots. Their total prizes increase as more players play, with a percentage of each wager made by all players contributing to their pots. But unlike those casino jackpots, you have a better sense of when these jackpots will drop!
The jackpot totals are updated live and displayed in-game. They are displayed below the total amount in the jackpot panel. As their time or amount limit approaches, they start to get red hot (literally - they start to turn red!), and so do your chances of winning! For example, the daily drop jackpots must be won each day. This means your chance of winning increases as the day goes on, and each jackpot will be at its highest amounts! This also means you can play these online slots with a winning strategy, watching them closely and hitting spin accordingly. Someone playing will win it! Why not you?
How Can You Win Playing Hot Drop Jackpots?
Hot drop Cafe Casino jackpots look the same as regular slots games, but you'll want to be on the lookout for the special Jackpot symbol. When you land 3 Jackpot symbols anywhere on the reels, you'll trigger the Hot Drop Jackpot Wheel, which will put you on the edge of your seat with excitement!
Watch the Jackpot Wheel spin through hourly, daily, and the super jackpots until it lands on one of the three. And then you'll be served up one of these exciting must-drop jackpots! What a thrill!


Play Hot Drop Jackpots with Crypto at Cafe Casino
Cafe Casino is your home for crypto-friendly casino play! While we accept credit cards and other payment methods, we go the extra mile for anyone who deposits using cryptocurrency. We accept Bitcoin, Litecoin, Ethereum, Bitcoin Cash, and Tether. And you can play any of our Hot Drop Jackpots after depositing with cryptocurrency.
Plus, when you deposit with cryptocurrency, you'll enjoy lower fees, faster transactions, and our best experience. You can also expect bigger deposit bonuses, more free spins, and special exclusives just for using crypto.
Right out the gates, our Welcome Bonus is supersized for anyone using cryptocurrency! Instead of claiming a 250% match bonus up to $1,500 with your first deposit, you can claim 350% up to $2,500 just for using crypto! And you can use your deposit to play any of our daily drop jackpots, any time!


Hot Drop Jackpots FAQ
One spin is all it takes to change your day… We will have new winners brewing all the time with Hot Drop Cafe Casino games. Read our frequently asked questions before you hit spin, and maybe you'll be next!


Are Hot Drop Jackpots new?
Yes! Cafe Casino's Hot Drop Jackpots are brand new and very exciting. With more chances to win every day, they are fast becoming a favorite game for our players to play.


What makes Hot Drop Jackpots so popular?
Two words: Definite thrills! There has never been a more exciting experience on the reels, with so many jackpots dropping all the time for our players. Something about knowing that a jackpot must be won by a set time increases the fun and excitement. Plus, the near-life-changing amounts of the super jackpots are the cherry on top of this new game.


How are the jackpot totals determined?
All players contribute to the three Hot Drop Cafe Casino jackpot totals just by playing and wagering. A percentage out of each bet goes into each of the prize pools, which keeps increasing until that jackpot hits. After a jackpot is won, a new one will be made available and the process begins again.


Are original versions of the games still available?
You can still enjoy the original versions of any Hot Drop Cafe Casino Jackpot slots at any time! You can find the original versions of A Night with Cleo, Golden Buffalo, 777 Deluxe, or any other Hot Drop Slot in the Slots menu, while you can access their Hot Drop Jackpot versions from this Hot Drop Jackpots tab.


Which has the biggest must-drop jackpot?
Super jackpot is the venti of all Cafe must-drop jackpots! While it might not hit every day, it'll leave a big impression when it does! The other two jackpots are smaller but drop more regularly.


Can I win real money playing Hot Drop Jackpots?
Of course! Otherwise, this would be a whole lot of hoopla for nothing. Must-drop jackpots might just be your best chance to win real money playing online casino games, with more being paid out in the way of jackpots every day than with any other game type out there. All you have to do is spin it at this online casino for your chance to win it!