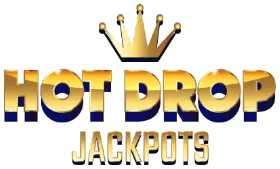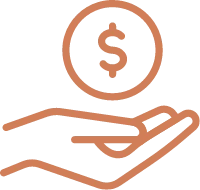 Refer and
Earn $100+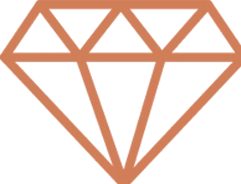 Play and
Earn perks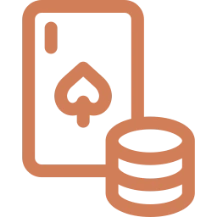 Claim sweet
rewards
Play the Top Live Dealer Blackjack Games 2023
Blackjack has been the world's most popular casino game for hundreds of years. But it's even better today, now that you can play live blackjack at Cafe Casino. Our live casino games have set a new standard for the online casino experience. Not only do you get to play online blackjack, but live dealer also lets you chat with the people around you, make exciting side bets, and have more fun than ever before.
How to Play Live Dealer Blackjack at Cafe Casino
It's easy to get started playing live casino blackjack here at Cafe. Once you've signed up for your free Cafe account, log in to our casino lobby and open the live dealer online menu. Then select live Blackjack from the list of available games. You can do this download-free from your mobile device, or if you're using a desktop to play, you also have the option of downloading our industry-leading casino client software. Either way, you'll have access to all of the same great live blackjack real money casino games at Cafe.
Once you've opened the live dealer Blackjack menu, you'll see a list of the different dealers and table stakes available – including our special Blackjack Early Payout game, which is especially good for new players who are just getting their feet wet. Choose your preferred game, sit down at the virtual table, place your bets in the designated areas on the felt, and your dealer will get those cards in the air.
Live Casino Blackjack Rules
Live dealer blackjack follows the same standard rules as regular blackjack, but with a few extras thrown in for the early payout games. All of the live dealer games at Cafe use a six-deck shoe. You receive two cards, and the dealer gets two cards—only one of which is visible to you. The general object of the game is to get closer to 21 points than the dealer, without going over. Kings through Tens are worth 10 points each, Aces can be worth 1 or 11 points, and all other cards have face value. You win the hand if you score more points than the live dealer.
If your first two cards happen to equal 21 points, you're an automatic winner – unless the dealer also has 21, in which case it's a push and all bets are returned. Getting dealt an instant 21 is known as a "blackjack" or a "natural" hand, and at Cafe Casino, it pays out at the traditional 3-to-2 odds. The other winning hands in blackjack pay out at even money.
If you haven't been dealt a natural, the hand continues, and this is where you get to use your discretion. You have a number of possible moves at your fingertips:
Hit: Take a third card.
Stand: Stick with the cards you've got.
Double Down: Double your bet and take exactly one more card.
Split: When dealt two cards of the same rank, separate them into two hands; you'll also duplicate your original bet and put it on the second hand. At Cafe, doubling down after a split is allowed.
Surrender: End the hand immediately and forfeit half of your bet.
If you choose Hit and you still haven't reached 21 with your third card, you're allowed to hit again, and keep hitting until you either Stand or go bust. Once your turn is over, the live blackjack dealer will then reveal their down-card, and start receiving any additional cards as required. The dealer must continue receiving cards until they have at least 17 points (or go bust); the moment they do, they must stand at that amount, and the winner is declared.
Different blackjack games around the world have slightly different rules when it comes to the dealer hitting or standing on Soft 17 ("soft" means the hand includes an Ace). For live blackjack at casino Cafe, the dealer must hit on Soft 17.
For the blackjack early payout games, players have access to a "solver" that shows you the optimal move for each scenario. You can choose to make the move the solver suggests, or you can ignore that advice and make a different move (with some minor restrictions). You can also cash out at any point in the hand, receiving the amount shown to you on your display – that's why it's called Early Payout. And the dealer acts slightly differently in early payout blackjack than the standard version – consult the in-game description for more information on these rules, plus all the different side bets and tip bets you can make.
Bitcoin Deposit Available for Blackjack Live Dealer
To make your live casino blackjack experience even better, Cafe Casino is proud to accept Bitcoin (and other cryptocurrencies) for your deposits and withdrawals. Bitcoin simply works better than other types of money; transactions are faster and more secure, the limits are higher for how much money you can move at once, and the fees are considerably lower than you'll find with other payment methods.
When you make your first deposit at Cafe, don't forget to claim your Welcome Bonus, which is even bigger than our standard bonus package. We'll match your initial deposit by 350%, for up to $2,500 in bonus cash that you can use to play RNG Blackjack (not Live Dealer) or any of the other great games on our RNG menu. Keep an eye out as well for other Bitcoin bonuses for new and existing players to claim throughout the year.
Now that you've got the basics, it's time to start playing online live dealer blackjack at Cafe Casino. You can always find out more about the game, and other online casino real money games, by consulting our FAQ and Help Guides, as well as our growing archive of useful articles – and you can ask your dealer any questions you might have along the way. It all adds up to the best blackjack games you'll find anywhere, so take your seat at the table and show everyone how it's done.