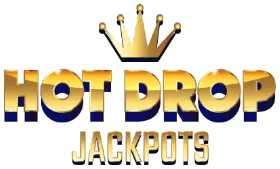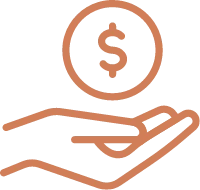 Refer and
Earn $100+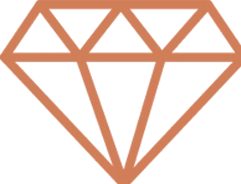 Play and
Earn perks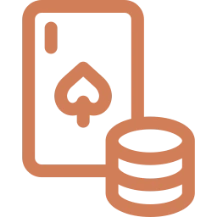 Claim sweet
rewards
Play the Top Specialty Games Online for Real Money 2023
If you're looking for lottery-style games, you'll find them under the "Specialty Games" menu at Cafe Casino! Here, you'll discover the best online Bingo for real money (featuring 7 variations including Pesca Bingo), online Keno, online Arcade games, and online mobile scratch cards. Find out how to play our real money specialty games like a boss, and earn some bonus cash while you're at it.
Lottery-style games have been around for thousands of years, and they remain incredibly popular to this day! Most players would say that online Keno and online Bingo are two of the best specialty games, even more than online Sudoku. Online scratch cards, Keno and Bingo make up most of what's on the menu at CafeCasino.lv, but you'll also find Arcade-style games as well!
Keno has its roots in Asia – as legend has it, this ancient game helped China build the Great Wall. For online Keno, Cafe Casino offers you Keno Draw, which features the "New" streamlined layout (an update on the standard Keno) that's proved so popular with games like Blackjack and Craps. The game has the familiar 8x10 Keno card with a square for each of the numbers 1 through 80. Select up to 15 of these numbers, then the computer will draw 20 numbers at random. The more you match, the more you win!
Those payouts can get pretty big, by the way. How would you like to make 100,000x your original bet in a matter of seconds? It's possible when you play online Keno for real money! One way to do it is to choose 10 numbers and match all 10. You could also choose 15 numbers and match at least 14 of them. By selecting more numbers in the beginning, though, you can make it more likely that you'll win a smaller prize.
Chances are you'll want to go for something bigger; the fewer numbers you pick, the higher the odds. If you wanted, you could even select just one Keno lucky number! The sweet spot for many Keno Cafe players is somewhere around eight numbers. This will give you a shot at a gigantic 30,000x prize if you match all eight, but you'll still earn a 10x prize just by getting five of those eight numbers right.
Every game of Keno starts when you purchase your Keno card. Denominations of one cent, 25 cents, $1, $5, and $10 are available; note that the maximum Keno payout at Cafe Casino is $250,000, so if you're going for the 100,000x jackpot, make sure you purchase a card that's less than $5. Next, it's time to choose your numbers. You can do this yourself, or hit the Quick Pick button and the computer will do it for you. Then it's up to Lady Luck to decide your Keno fate.
Once upon a time, there was only one place where you could play Bingo for real money: the Bingo hall. There are still a few of those smoky dens left, but they're disappearing like Blockbusters – online is the new place to be for real money Bingo, and Cafe Casino has 7 different ways you can play. There's even a progressive jackpot available for two of our newest games.
To get started, use your Cafe Casino login and pick your Bingo game. Purchase your online Bingo card – again, different denominations can be bought – and as the numbers are drawn, your card will be marked automatically for you, no nasty ink daubers required. With Cafe Bingo, you're not limited to the classic "single line" winning pattern. Each Bingo game has several winning patterns you can complete, depending on which game you play and how many numbers you'll be drawing. You might win a prize just for completing all four corners on your grid; if you complete every single square, a massive jackpot could be yours. Consult the paytable included for your Bingo game of choice to see what you can win.
With so many types of online Bingo, you may be wondering where to start. You can play Go-Go Bingo, which uses a modern and simple layout, and you can play one of the Brazilian-themed Bingo games with extra graphics and added bonus rounds. Bingo Ribeirinhos and Amazonia Bingo also have that progressive jackpot up for grabs – all you have to do is get a winning Bingo pattern within the first 30 balls. Players must also purchase the full four cards at the minimum required denomination for the game in question.
One of the great things about these enhanced online casino Bingo games is the option to purchase extra balls that will help you complete those winning patterns. For example, in Pesca Bingo, you can buy up to 13 additional Bingo balls, with the price going up the more balls you purchase. Filling out the more difficult patterns will unlock the bonus round where you can reel in some hefty prize money, and an extra Bingo ball or two could make all the difference.
Trade in that online Sudoku. There's something new and exciting at Cafe Casino specialty games: It's Arcade-style games! You'll be feeling nostalgic when you try Thundercrash, which is reminiscent of classic video games, but with real money prizes. It's also more strategic, so if you want to play this specialty game for free in practice mode first, you can. With Thundercrash, you could get a payout of $100K, and what's not to love about that?
Plus, there are online scratch cards on mobile Cafe Casino, too! These virtual cards often mirror the same sounds and movements as real life. They are perfect for bankrolls of all sizes as you can risk as little as a penny in most - though the more you risk, the bigger potential win on a single scratch. Penguin Payday is a popular online scratch card game.
If you haven't heard about our Refer-a-Friend program, you could be missing out on a continuous supply of casino bonuses! With our Refer A Friend promotion, we'll give you $100 in bonus cash for every referral who makes a deposit with us. Plus if they make their first deposit with Bitcoin, we'll give you an additional $25! And there's no max on the number of referral bonuses you can collect, so refer as many friends as you like! (And let them know about our Welcome Bonus program, where they'll receive free bonus money on top of their first deposit too!)
The $100 referral bonus has terms and conditions for its use that are worth keeping in mind as you refer friends. For one, each bonus comes with a 35X playthrough requirement that must be met before it's withdrawn. The playthrough is easy to keep track of by checking the "Bonuses" section of your Cafe account, as you would with any other casino bonus.
Lots of players who are active referrers in our RAF promotion are also front runners in our recent online casino Big Winners. This initiative puts the spotlight on players who have won big paydays in a single casino session that month. You'll get the inside scoop on who the big winners are, how much cash they won in their gaming session, and which game led to the big success—it's all relevant information for players looking to become big winners themselves. We hope to see you up on that page soon!
Every Thursday, customers who deposit at Cafe Casino will find a special mystery bonus in their inbox. You never know what bonus you'll find (that's why they are a mystery!). Plus, you can find out more about all the different bonuses available at Cafe Casino by visiting our Promotions page.
In the meantime, you now have all the tools you need to get started playing the specialty games at Cafe. If you have any further questions, consult the extensive FAQ and Help guides on our website, or contact Customer Service at any time – and don't forget to browse our comprehensive archive of casino articles for more tips and strategies.