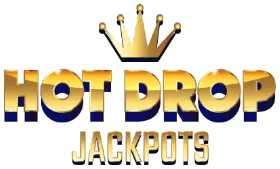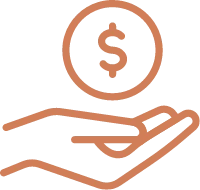 Refer and
Earn $100+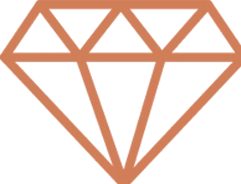 Play and
Earn perks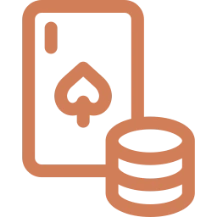 Claim sweet
rewards
REAL MONEY LIVE ROULETTE ONLINE
There's nothing better than playing roulette live. The way the colorful real roulette wheel spins, the sound of the roulette ball skipping across the wheel and landing in the pocket, the smiles and laughter of your fellow players – it's all waiting for you right here at Cafe Casino. You can play live dealer roulette any time you like, day or night, and you can even play on the go using your mobile device. Let's get your live roulette casino journey started on the right foot.
How to Play Live Roulette at Cafe Casino
Roulette is one of the easiest games at the casino, and it's even easier when you play live dealer roulette at Cafe. When you log in and open the live dealer menu, you'll see which dealers are on duty. If you prefer, you can play an automated version of live roulette with no people involved. Choose your preferred game and stakes, and get those wheels in motion.
The wheels used in roulette are random number generators that were first invented over 300 years ago by French mathematician Blaise Pascal. They were being used at the Palais Royal in Paris as early as 1796 – but probably decades before that. The roulette wheel is divided into 36 sections, each marked with the numbers 1 through 36, plus an additional space for 0, and in some games, another space for 00—more on that in a moment.
The wheel itself lies flat on the table and is attended to by the live croupier, who will collect your bets and pay out the winners. The croupier sets the wheel in motion clockwise, then takes a small white roulette ball and propels it counter-clockwise around the outer edge of the wheel. Eventually, the ball loses momentum and falls into one of the designated pockets for each number. That result determines the winning bets.
There are dozens of different bets you can make in live roulette games. The simplest ones are when you bet on a single number – just place your chip(s) on the layout where that number is. These "straight" bets also have the highest payout in roulette at 35-to-1. The lowest payout is even money, which you'll receive when you place a winning Red/Black, Even/Odd or High/Low wager. Red/Black is one of the most popular bets in roulette; half of the numbers on the wheel are marked in red, and the other half in black (not including any zeroes on the wheel, which have green spaces).
Live Casino Roulette with Bitcoin
Playing live casino roulette at Cafe is a joy no matter what transaction method you use, but we recommend Bitcoin (or any of our other accepted cryptocurrencies) for the best possible online casino experience. Bitcoin is the most reliable way to move funds in and out of your Cafe account. It's also the fastest and most secure way, plus you'll pay lower fees to third parties than you will using other methods, especially credit cards.
If you're new to Bitcoin, make sure to check out our video tutorial series showing how easy it is to use crypto to make transactions. In addition to your standard bank account, you'll need a digital wallet, which you can download for free, and an account at a cryptocurrency exchange – we recommend using a registered exchange for added security. When you deposit using Bitcoin at Cafe Casino, we'll automatically convert your funds into US dollars, then back into Bitcoin when you withdraw, so you won't have to worry about the price of Bitcoin going up or down in between.
When you do make that first Bitcoin deposit at Cafe, we'll reward you with a special super-sized Welcome Bonus, matching your deposit by 350% for up to $2,500 in bonus cash. The more games you play in the first 30 days following your transaction, the more bonus money you'll receive, but keep in mind, the games in the Live Dealer section don't contribute to rollover. Other bonuses are available year-round for new and existing players, so keep an eye on our Promotions page for more opportunities to collect some of that free cash.
Types of Live Dealer Roulette Available at Cafe
Online Cafe Casino is proud to offer live American Roulette and European Roulette to our players. These two versions are almost identical; American Roulette has both the single-zero ("0") and the double-zero ("00") marked in green, for a total of 38 spaces on the wheel, while European Roulette has just the single-zero for 37 spaces. This changes the odds, leading to a 5.26% house edge using the American wheel vs. a 2.70% edge for the European wheel.
European Roulette also features an additional series of bets known as "call" bets or "announced" bets. These can be placed using the Racetrack oval included in the layout. For the most part, the call bets have retained their French names: Voisins du Zero ("Neighbors of Zero"), Tiers du Cylindre ("Thirds of the Wheel"), Orphelins ("Orphans"), and Jeu Zero ("Zero Game"), the last of which is marked by the single-zero on the Racetrack oval.
You're also allowed to make the special Neighbors bet in the European version. This is similar to the Zero Game bet, but instead of covering seven numbers (12, 35, 3, 26, 0, 32, and 15), you'll be covering five – and they can surround any number on the wheel. For example, "1 and the neighbors" is a 5-chip bet covering 16, 33, 1, 20, and 14. Feel free to ask your live dealer any questions you might have about all of these bets.
Whichever version of you choose, you'll be getting the best live casino roulette experience in the business, so if you haven't already, sign up for your free Cafe Casino account, make your first deposit and claim your bonus, then hit the live dealer casino tables to start having some fun.