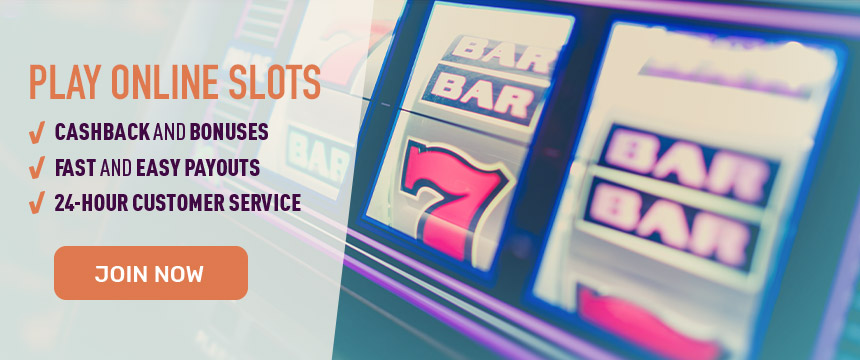 With over 200 slots to choose from and lots of variety, Cafe Casino has the best slots games on the web.
Why bother trekking to your neighborhood casino when you can play online slots for real money right from the comfort of home? With over 200 slots to choose from, Cafe Casino has a much greater selection than what can be found in a brick-and-mortar establishment. Progressive jackpots, i-Slots, all-ways-pay slots and more can be accessed for real money payouts—no downloads required.
Even if you've never played an online casino game before, you'll soon know everything needed to start your slots adventure right here and now. We'll cover the different types of slots available in our casino, the many reasons people choose to play slots online over land-based casinos, what to consider when choosing a slot game, and what our slots offer. Once you have that down pat, we'll provide a few suggestions of popular slots games that are great for beginners.
We have all sorts of different slot games available in our casino. Choose between 3-reel and 5-reel slots depending on the complexity desired. 3D slots will wow you with cinema-quality graphics, while i-Slots can feel like you're playing a video game—with the bonus of payouts. And progressive jackpots have the capacity to make you rich.
All are available in a wide variety of themes, so you can choose a unique slot adventure every session. For instance, you could spin your way through the galaxy, or devour some delicious candies—the choice is yours.
All of our slots are available in two different modes: Practice Play and Real Play. If you're looking for online slots for real money payouts, opt for Real Play mode. In this mode, everything you win is yours to keep. Just be sure to deposit funds in your account before starting your session. As you play, your balance is visible on the game screen.
There are two big reasons casino players prefer to use online casinos rather than brick-and-mortar ones: convenience and game selection. When it comes to convenience, online casinos can't be beat. You can play on your schedule and at your pace—all from the comfort of home.
As for game selection, it's easier to compare slots on your computer or phone than in a land-based casino because you can simply open each game, check the paytable and move on. You don't even have to get up from your seat. Within a matter of minutes, you could compare all the progressive jackpots in our casino and find out which game has the biggest one.
What to Consider When Choosing a Slots Game
If this is your first time playing online slots, you may wonder what to look for when comparing our many slot games. There are a number of elements to consider when understanding how online slots are created, including budget, theme, format and device. We'll cover each factor to make sure you know how to pick the best slots games for you.
Budget
Your bankroll budget will dictate what kind of slot games you can play. Since you're wagering on paylines, bigger bankrolls can afford slots with lots of paylines, while smaller bankrolls are better suited for games that have fewer paylines. In our casino, you'll find slots with 1, 3, 9, 20, 25, 50 and 100 paylines.
Theme
Picking a theme is one of the most exciting parts of hunting down the perfect slot. Do you like fantasy, adventure, or mystery? These are just a few of the many themes available in our slot section. Take a look at all your options because there's something for everyone.
Format
Taking into account a slot's format will help you get the experience you crave. The number of reels and type of paylines make up a slot's basic format; most slots have three or five reels, and paylines that go left-to-right. But some have paylines that go both ways, and it's also possible to have isolated paylines in the central reels. If you don't like the restriction of paylines at all, opt for a slot with no paylines included.
Device
Do you plan to play online slots from your computer or smartphone? Your answer may affect your game selection. The best slots games for mobile are often the newer ones, which have been optimized for small-screen play. To access our mobile casino, simply log on to cafecasino.lv from your phone's web browser; there are no downloads required.
What Features do Cafe Casino Slots Offer?
Many Cafe Casino slots games have bonus features that create extra ways to accumulate cash. Keep an eye out for wilds, scatters, bonus rounds, progressive jackpots, free spins and payout multipliers when comparing games.
Players especially love seeing wilds included in games. Wilds can be standard, meaning they substitute for other game icons wherever they land, or they can be "special" wilds, which have the ability to expand, trigger re-spins, and show up in clusters. The more powers they have, the greater your odds of landing payouts.
When you're unsure where to start, checking out our most popular online slots can give you an idea of what's trending. Our players always enjoy trying our newest slot games, which is why Gold Rush Gus and Hockey Enforcers are getting a lot of action right now.
Surviving the test of time is A Night With Cleo, which was released years ago and still gets a lot of plays. Because this slot is so popular, it seems to always have a massive random jackpot built up and waiting to drop onto an unsuspecting player's lap.
Checking the most popular slots is a good first step, but most importantly, your slot choice should reflect your own personal preferences. Now that you know how to differentiate between slot formats and features and choosing the best slots, you're in a good position to start spinning the reels your way.