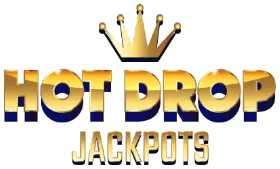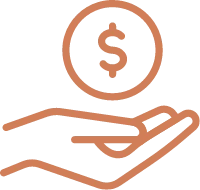 Refer and
Earn $100+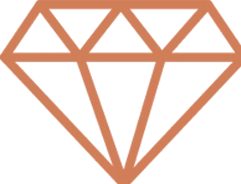 Play and
Earn perks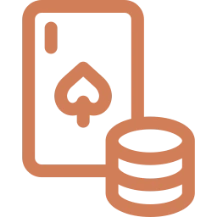 Claim sweet
rewards
New Slots To Play in 2023
Looking for something new? Every week, new online slots are hitting the shelves here at Cafe Casino, and they offer unique themes and storylines designed to captivate you and your fellow online casino players. This is where you'll find the latest in-game innovation, with advanced graphics and intriguing new game features offering something truly refreshing—even to the most seasoned slot player.
When you browse the game cards to see what's new, you'll get a sense of the game's theme and you'll immediately know whether or not there's a jackpot included, thanks to the Jackpot banner. But that's all you can decipher by simply looking at the card; to find out what the new online casino slot game is all about, you'll want to launch a session in Practice Play mode and enjoy the free trial.
Play the Latest Slots for Free at Cafe
There's no need to stake any money when you test our new casino slot games. All of them are available to play in "Practice Play" mode, which is simply free play with a figurative bankroll. That way you can experience the ebbs and flows of the theoretical returns and get a sense of the game's volatility.
Of course, you won't be able to keep any of the payouts that you trigger in Practice Play mode, but you will quickly learn if the slot game is a good fit for you and whether or not you want to play for keeps. To enable Practice mode, simply hit the Practice Play button upon launch. This feature is available for all Cafe slot games. To switch to real money play, locate the Real Play button at the top of the screen and make sure you have some money deposited. Then you'll be playing the new slot machines for real money!
Cafe Casino New Slot Games Available on Mobile
All new slots are mobile-optimized, making them just as fun to play on your phone as they are on your computer and laptop. To play in our mobile casino, visit our site on your phone's web browser by typing in cafecasino.lv. Immediately, our server will detect that you're using a smartphone and convert to the mobile version of Cafe Casino, with more compressed game pages, and hamburger icons that make it easy to navigate the site. Just like with our standard website, there are no apps to download in our mobile-friendly casino. It's all instant play and instant gratification.
There are a couple of things to keep in mind when you want to play in the Cafe Casino mobile site. For one, you'll need to have your phone tilted to Landscape mode. This will enable the game to fill the entire screen of your smartphone for a more enjoyable mobile slot experience. Secondly, keep in mind that game settings and menus are often tucked away off-screen during mobile play, requiring you to swipe the screen side-to-side to pull it up; this creates a more seamless experience tailored to small screens.
Lastly, when you play our CafeCasino best slots on your phone, you may want to switch the graphic qualities from "High" to "Low" if you're on the go, using data from your plan. The Low graphics use fewer data and still deliver the same great quality game. Graphic quality is nested under the Game Settings along with sound and music toggles.
Bitcoin Available for New Slots on Cafe
After testing the new online slots using Practice mode, you'll almost certainly want to switch over to real play, so that you can raise the stakes and keep all of the payouts that you trigger. To do this, you need to sign up for a Cafe Casino account (if you haven't already) and make your first deposit. Although we accept credit cards and select VISA gift cards for deposits, depositing with Bitcoin gets the best bang for your buck. And it's not just Bitcoin that we accept; Bitcoin Cash, Litecoin and Ethereum are all eligible for the exact same promotions that target Bitcoin players.
It's no secret that the best promotions and match bonuses are exclusively-available to crypto players. You'll notice that depositing with a cryptocurrency always leads to a bigger match bonus with a higher cap. Thanks to the simplicity of crypto exchanges and digital wallets these days, you don't need to be a tech wizard to work with Bitcoin—anyone can be a Bitcoin player. Getting set up is a worthwhile endeavor that will fast-track your withdrawals, guarantee your deposits and get you access to the best promotions on the market. All of the Cafe Casino Bitcoin players agree that they wouldn't return to the old ways of funding their accounts with traditional "fiat" currencies now that they're used to the efficiency of crypto transfers.
Anytime you're ready to make a deposit, browsing the selection of current bonuses on our Promotions page can set you up with a juicy match bonus to give a serious boost to your bankroll. There is a generous welcome bonus that is especially valuable for players who are prepared to make a Bitcoin deposit. The standard 250% match bonus turns into a 350% match bonus when you use Bitcoin or any accepted crypto, and you can collect up to $2,500 that way instead of the $1,500 welcome bonus maximum that comes with using a traditional currency.
After capitalizing on the Cafe welcome bonus, you can continue to take advantage of ongoing and limited-time bonuses that appear on-site, including the Weekly Mystery Bonus. Anyone who wants to take advantage of the perks of Bitcoin, should check out the comprehensive Bitcoin section in our Video Library and read our comprehensive Bitcoin guide.
Seeking out new online slot machines is a fun way to change up your slot routine and stay current with new slot trends. Some of these games go on to be included in the Cafe Casino online tournaments, so it's always a good idea to stay ahead of the game by testing them out first on your own. Once you get used to the cinema-quality graphics that come with the newer games, you may have a hard time going back to the more retro ones of yesteryear.