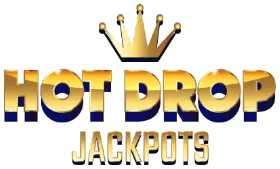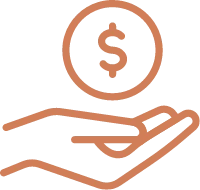 Refer and
Earn $100+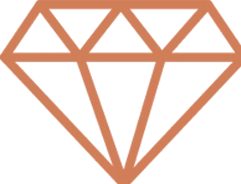 Play and
Earn perks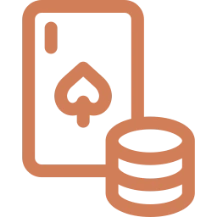 Claim sweet
rewards
Play Top Online Jackpot Slots 2023
Have you ever imagined visiting a place where you can benefit from exciting rewards? You've found it! The CafeCasino jackpot slots section is where you can be rewarded with generous prizes. We offer you a list of the most interesting and amusing progressive jackpot slots. They are easy and fun to play and at the same time can offer you the chance to enjoy some of the most thrilling rewards.
Are you ready to throw yourself into the action and get rewarded for your gaming enthusiasm? If you are a true real money slot player, then you definitely need to check our featured jackpot online slots. That can guarantee you unforgettable gaming moments. Don't forget that if you want to enjoy top jackpots, you need to play our progressive slots for real money.
Waste no more time and be the first to embrace the chance of playing the most popular progressive jackpot slots. You can find them here at Cafe. We have made an impressive selection of only quality slots jackpot titles that you can play for real money.
How to Play the Cafe Casino Jackpot Slots
The Cafe slots jackpot games are the best choice that you can have, especially if you are eager to play for real money and grab the most exciting prizes at the same time. Keep in mind that you can benefit from our top jackpot slots anywhere at any time.
All you need to do to be able to play our feature jackpot slot machines is to register as a player. We offer you an extremely fast and simple registration process. You only need to complete several quick steps and you will be one step closer to the greatest online casino gaming experience.
Enter our interesting online casino site and simply press the "Join" button. You will find it as soon as you look up at the top right corner of the screen.
Provide us with several details that we will need to open your account.
Once you do this, you can click on the "Register" tab to confirm that you are ready to start your casino journey with Cafe.
Then, your new account will be activated and you will be able to access the cashier.
Simply fund it and you will be able to start any of the most amazing progressive jackpot slots that we offer.
Once you complete your registration, your account will be activated. You can fully verify it, and then, you will have access to the complete list of progressive jackpot slot machines in our dedicated casino games section. You can pick any of the top-rated jackpot slots titles and check the attractive rewards that they offer.
What is the Difference Between Regular Slots and Jackpot Slots?
Keep in mind that the jackpot online slots have unique features and can provide you with an even greater experience when it comes to playing for real money. Also, you need to know that there are several major differences between normal online slot machines and jackpot slots.
The regular CafeCasino slot games can also be played for real money, and can also bring you exciting prizes. However, the jackpot slots have a progressive feature and a huge jackpot that you can eventually win. The main difference is that the jackpot of the progressive slots can be much bigger than the prizes that you can benefit from while playing regular online slots.
Many players are willing to try the most exciting jackpot slots exactly because they boast huge rewards that could be won. Cafe Casino has made a selection of some of the most exciting slots with progressive jackpot features that you can currently enjoy.
Keep in mind that once you access our selection of top jackpot online slots, you can stumble upon some mind-blowing prizes. On every game card, you can find a little badge that shows the current slots jackpot that each title features. Some of our top jackpot slots boast prizes that can reach up to 15K, 39K, and even 162K.
Cafe Jackpot Online Slots on Your Mobile Device
Don't forget that Cafe offers you the chance to chase the big rewards of the progressive jackpot slots even on your mobile. Yes, you heard right! You can play our top-rated jackpot slots on your mobile phone or tablet. This is possible because our platform is mobile-optimized and can adjust to any Android or iOS device that you might be using. Keep in mind that the Cafe online jackpots category can be also accessed on mobile.
Besides, our featured progressive jackpot slot machines are powered by leading software developers and therefore have excellent mobile compatibility. This means only one thing. You will have the unique opportunity to aim at the biggest rewards even if you are in a hurry. You simply need to access our website on your mobile device and pick any of the jackpot online slots that we offer. We will take care of your great mobile gambling experience.
Play Progressive Jackpot Slot Machines with Bitcoin
Do you know that cryptocurrencies are extremely popular nowadays? And do you know that Cafe has always been up-to-date with the newest tendencies in the iGaming industry? There is yet another reason for you to like CafeCasino a lot. We are a crypto casino that supports the best-rated virtual currencies. And you may ask why we do this. It's because blockchain technologies can provide you with excellent security. And we want to offer the best safety to our dear players.
Therefore, you should know that all progressive jackpot slot machines at Cafe can be played with Bitcoin as well. This can provide you with lots of opportunities and extras. First of all, you can make extremely fast money transactions and start chasing the huge jackpot rewards immediately. Besides, you can safely play as long as you want, no matter where you would be. We will not let you down and will help make your overall real-money gambling experience as good as possible.
To play our featured jackpot with the most popular cryptocurrency, you simply need to access the cashier of your account and select Bitcoin. Don't forget that you can also claim our exciting 350% match crypto welcome bonus and still enjoy our slots jackpot games.
Why Choose the Cafe Jackpot Slots?
We hope that you are already enthusiastic to try out our most attractive jackpot online slots. If for any reason, you may have any doubts, then we want to assure you that Cafe is completely secure to play at. We are licensed and we follow the requirements implied by leading international gambling regulators.
Moreover, our games are fair so that you can be sure that your gambling session will be secure. Our top jackpot slots are tested in terms of fairness. Last but not least, we can provide you with various responsible gambling tools. Thus, we can help you avoid any problem gambling issues.