Can I chat with the Live Dealer at the table?
When you join a table, the Live Dealer will greet you and welcome you by your screen name! You can then chat back to the Live Dealer by using the chat box.
The live chat box also supports the use of emojis, enabling you to express yourself in many ways!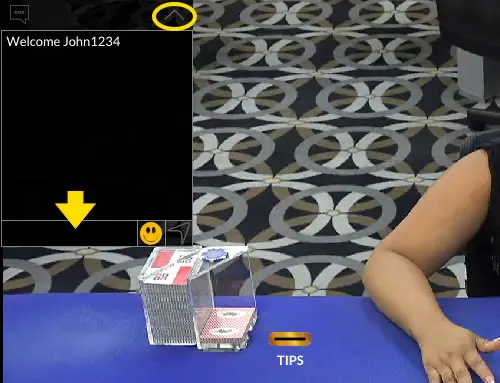 RELATED TOPICS:
Did you find what you were looking for?