Help Home
Casino
Bitcoin
Player Transfer
Live Dealer
Financial
Bonuses
Account and Security
Video Library
What is the 'Pairs' side bet?
It is a side bet that pays if your initial two cards are a Pair – 2 cards of the same rank such as 3C, 3H or 7S, 7H or KD, KC you win 11:1. If your initial two cards are not a Pair, you lose your Pair wager.
In order to participate in the Pairs bet, you must click on the 'P' in the middle of the bet area.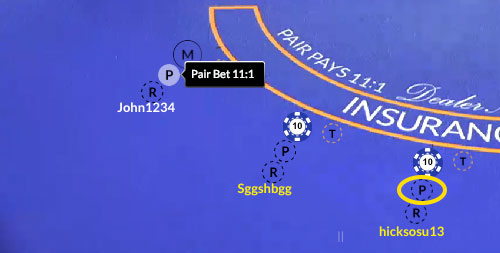 Did you find what you were looking for?