Can I cancel my withdrawal after requesting it?
Yes, you can cancel your withdrawal after requesting it, once it has not been sent! You can easily check the status of all your pending withdrawals by opening your account Dashboard.
1. Click the profile icon at the top of the page.

2. Next click on 'Pending withdrawals'.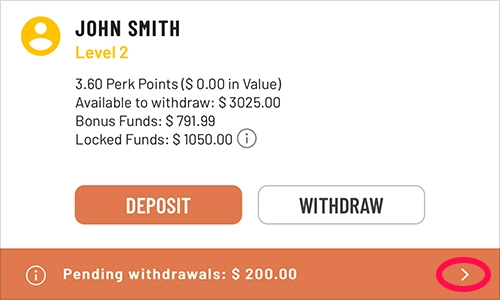 3. Select 'Cancel' next to the withdrawal you wish to cancel.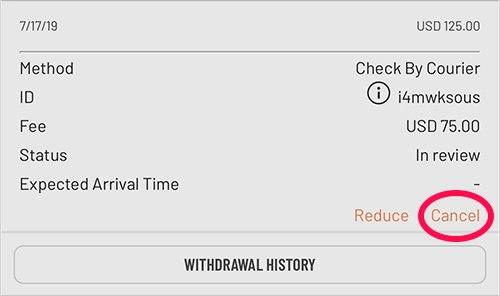 Note: If you wish, you can also partially cancel your withdrawal. You'll also be presented with the option to 'Reduce' your withdrawal amount, allowing you to keep some funds to play with.
4. You will be taken to a withdrawal cancellation page, by hitting 'Yes', the request will automatically be removed from your dashboard and the funds will be reverted back to your account.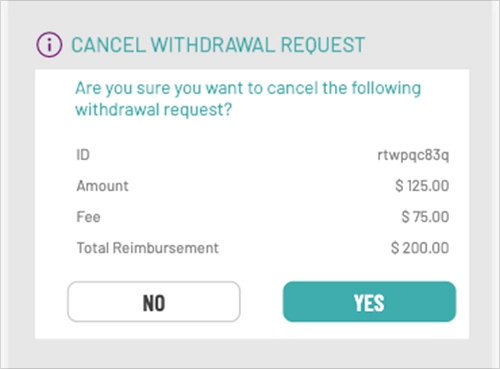 5. You will see an onscreen confirmation of the cancellation as well as an account message.

If you encounter any issues or require more information feel free to contact our dedicated Customer Service Team, we are available 24/7.
Did you find what you were looking for?