Do my bonuses expire?
***For mBTC users – all references to USD will be calculated with the mBTC market equivalent***
Yes, bonuses will expire after a certain amount of time. For example, with certain bonuses where the Playthrough Requirement or other criteria are not met within six months, remaining bonus funds and associated winnings will be considered forfeit.

The expiry date for each active bonus is noted under the bonus name.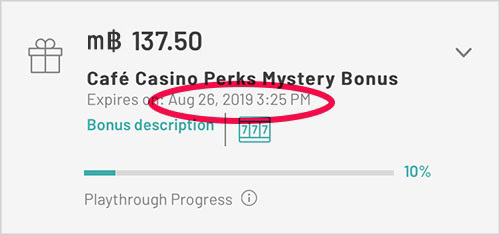 Did you find what you were looking for?