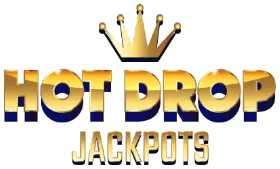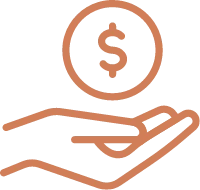 Refer and
Earn $100+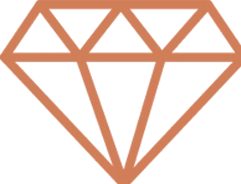 Play and
Earn perks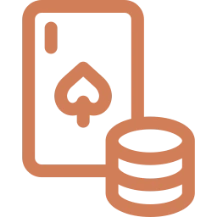 Claim sweet
rewards
Play the Top Casino Poker Games - Real Money & Bitcoin
The great game of poker is actually several great games – and they're all here at Cafe Casino. Our lineup of casino poker games (real money is yours to be won here, not just matchsticks) has something for players of all shapes and sizes. Whether you want to play online casino table games that are poker-based and easy to master, or maybe a bit more of a brain-teaser, the right game is waiting for you at Cafe.
Casino Poker Variations
Don't get confused by this particular category of online casino poker games, by the way. This isn't the World Series of Poker, and it's not video poker, either. We're talking about table poker games, where you sit down at the virtual felt and try to make the best hand possible for big cash prizes. Here are four of the great games on our menu at Cafe, starting with the easiest of the bunch.
Tri-Card Poker
Most poker games ask you to make the best five-card poker hand you can, but Tri-Card Poker makes it much simpler by dealing you just three cards. All you have to do to win a prize is make a better three-card hand than the dealer. After you place your bet and receive your cards, hit the Raise button and double your bet if you think you've got the dealer beat; otherwise, hit Fold. There's also a Pair Plus side bet where you'll win if you have at least a Pair, regardless of what the dealer has.
Let 'Em Ride
It's always more fun to play casino poker games when there's a progressive jackpot attached. Let 'Em Ride is another game that starts with three cards, but this time, it's not you versus the dealer – just make at least a Pair of Tens to win a prize. If you like your chances after three cards, hit Raise to see a fourth, and again for a fifth. Plus, if you opt-in for the progressive jackpot for only $1, you'll win at least $75 with a Flush, with the prizes climbing to the full jackpot for a Royal Flush.
Caribbean Stud Poker
A throwback to the traditional poker variants, Caribbean Stud Poker is a take on the old-school game of 5-Card Stud, which dates back to the American Civil War. Once again, you're trying to make a better poker hand than the Dealer, but this time, you'll get to see one of the Dealer's cards before you choose whether to hit Raise or Fold. Even better, there's a Royal Flush progressive jackpot (shared with Caribbean Hold'em) that you can opt into for just $1.
Pai Gow Poker
Combining the traditions of poker and pai gow, the ancient Chinese dominoes game, Pai Gow Poker might be the most exciting of all our casino poker cash games. This game starts with seven cards for you and seven for the dealer; split your cards into separate five-card and two-card hands, and see if both of them are superior to the dealers'. Pai Gow Poker uses a special Joker card in addition to the standard 52 cards, so you can make even bigger hands like Five of a Kind. Try doing that at the World Series of Poker.
Practice Online Casino Poker Games for Free
Chances are you've played some form of poker before, but even if you haven't, the poker-based table games at Cafe Casino are easy to figure out – you can even try them for free by using the Practice mode. In fact, we recommend doing this any time you're starting a new game at Cafe online casino. Take a moment to get acquainted with the different rules for each game, and the different settings; you can also use this time to work on your strategies, so you'll be razor-sharp when it's time to play casino poker for real money.
Play Casino Poker Games with Bitcoin
You may have noticed that a lot of online casinos real money poker players are heavily invested in Bitcoin as well. You may be one of them. Bitcoin and its close cousins (Bitcoin Cash, Bitcoin SV, Ethereum, Litecoin, and so on) are digital currencies that simply do the job better than any other transaction method – which is why we're pleased to accept Bitcoin here at Cafe Casino.
Using Bitcoin to make your deposits and withdrawals at Cafe is just the smart thing to do. All of the transaction methods we accept are safe and reliable, but Bitcoin is the best choice on both fronts; the technology behind it is more secure than standard currencies, and you don't have to worry about third parties like credit card companies blocking your transactions.
Even better, Bitcoin and other cryptocurrencies let you do business much more quickly than using other methods, with higher limits and much lower fees. And it doesn't really matter what the price of Bitcoin is at any moment; we automatically convert your deposits from crypto to US dollars, and back again to crypto at the point you make your withdrawals. You're simply using Bitcoin as a medium of exchange to move funds in and out of your Cafe Casino account.
When you do make your first Bitcoin deposit at Cafe, make sure to claim your Welcome Bonus, which is even more generous than our regular bonus package for other transaction methods. Instead of maxing out at $1,500, we'll give you up to $2,500 in free bonus cash, and we'll match your initial deposit by 350% instead of 250%. There are other souped-up Bitcoin bonuses waiting for you at Cafe, so now that you've got the skinny on all our table-based poker games, it's time to hit the felt. Browse the in-game descriptions for more detailed rules, consult our FAQ and Help guides for more information, and we'll see you at the tables.
Frequently Asked Questions
What are the poker games that I can play at CafeCasino?
CafeCasino is the perfect gambling site for many poker enthusiasts because we have managed to make an excellent poker games section. At Cafe, our customers can choose from the top poker variations such as Tri-Card Poker, Caribbean Stud Poker, Pai Gow Poker, and more.
Is it possible to enjoy free poker gameplay at Cafe?
Yes, it is. All you need to do to practice playing our poker games is to start them in demo mode. Simply click on the dedicated "Practice Play" button on the icon of any poker game that we offer and you can test the variations for free.
Are real money Bitcoin poker games available at CafeCasino?
Yes, at CafeCasino you will have the unique opportunity to play the best-ranked poker games with Bitcoins. This is possible because we are the number one crypto casino and we support the most popular and attractive virtual currencies in the iGaming industry.
Can I play poker games through a CafeCasino mobile app?
If you want to play our best poker games on the, simply access the mobile site version of Cafe. Our platform is completely mobile-optimized and can run flawlessly on all Android and iOS mobile phones and tablets allowing you to enjoy a smooth gambling session on the move.
What is the easiest poker game to play at CafeCasino?
All of the top poker game variations that we offer come with extremely interesting and amazing gameplay features and options. It depends on your skills, which variant will be the easiest to play. Games such as the Caribbean Hold'em tend to be picked by many of our players.
What is the best poker strategy that I can use while playing at Cafe?
The CafeCasino poker games are perfect for players who love to gamble with strategies. To be successful in playing poker online, you are advised not to be the first to limp, for example, or to always fold if you are unsure.
How long does it take to withdraw my CafeCasino poker winnings?
Once you have generated some winnings by playing our fantastic poker games, it will be extremely easy for you to cash out your funds. If you choose any of the available cryptocurrencies that we offer, you will be able to benefit from instant withdrawal.
Are the CafeCasino poker games fair?
Yes, all of our poker games are tested in terms of fairness and are considered legitimate. Besides, CafeCasino is an absolutely secure gambling site because we are licensed and meet strict safety requirements.