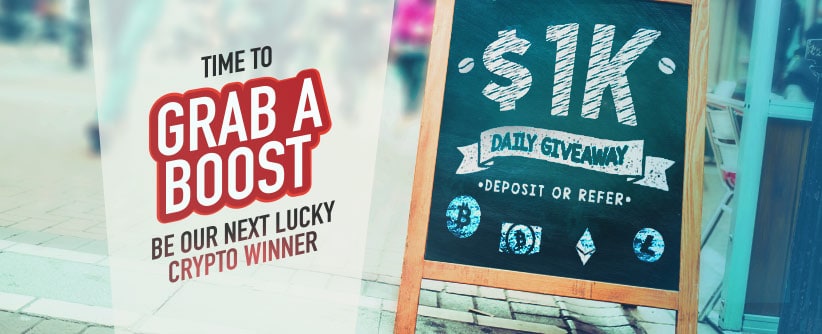 IT'S YOUR LUCKY BREAK!
Every day a new winner, and you could be next! For a limited time, simply deposit or refer a friend for automatic entry for a daily $1,000 giveaway. You can even stack the odds by using one of our great cryptocurrency options. It's just another great contest to come out of the Cafe!
Claim any match bonus available to you when depositing and enjoy unlimited entries. Get in there and win big today!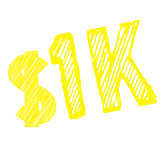 Congratulation to RANDY D
$1,000
Our latest giveaway winner!
HERE'S HOW IT WORKS
Prize draws take place daily for the previous day's entries, with $1,000 headed into someone's account. The funds will be available to wager with right away, or you can opt to withdraw them instantly in cryptocurrency to your wallet. If you need help setting up a wallet to receive your prize in crypto, we'll gladly guide you through the process!
WATCH OUT FOR SPECIAL Charge/ Recharge hours
Plus we're running special Charge/Recharge Hour giveaways, with an extra $1K going to one lucky depositor THAT HOUR ONLY. These will give you the BEST odds of winning, so watch for Charge/Recharge Hour announcements in your inbox and by SMS, and don't miss a single one!
OTHER RECENT WINNERS







We care about your privacy – only first names and last initials of the winners will be displayed
DISCOVER ALL OUR PAYMENT OPTIONS
We now accept four different cryptocurrencies—Bitcoin, Bitcoin Cash, Litecoin, and Ethereum—all scoring you our biggest match bonuses!
Terms & Conditions:
The Promotional Day runs from Midnight to 11:59PM, EST each day.
It consists of a daily prize draw, where the winning customer will receive $1,000.

Customers gain one entry into the next available prize draw, each time they make a successful deposit of a minimum of $20 during the Promotional Day; or
Customers gain 10 entries into the next available prize draw, each time they make a successful deposit of a minimum of $100 during the Promotional Day; or
Customers gain 5 entries for every successful referral during the Promotional Day.

There is no limit to the number of entries a customer can accumulate.
The winner will be notified via account message with a congratulatory message.
The $1,000 will not be subject to rollover, and will be credited in the customer's account.
The $1,000 can be used to wager, or can be immediately withdrawn in one of the cryptocurrencies offered in the cashier.
By accepting the prize, the winner consents to use of their name in connection with the Promotion.