How can I use LocalBitcoins.com to deposit?
LocalBitcoins.com is a safe, private and secure peer-to-peer (P2P) Bitcoin exchange. On LocalBitcoins.com, you are dealing with humans, and you make the trade directly with another person. This makes the process easier, and you get your bitcoins instantly. It can support almost every payment method you can think of.
Step 1: Create Your LocalBitcoins Account
If you don't have account yet, just go to LocalBitcoins.com to register. It will only take a few minutes. LocalBitcoins.com is not directly associated with our site, but it's safe and absolutely free.
Step 2: Select a LocalBitcoins Payment Method
On our deposit page, select a LocalBitcoins payment method, indicated by this icon:

We offer several methods that can be used to buy Bitcoin via trusted sellers on a P2P exchange site.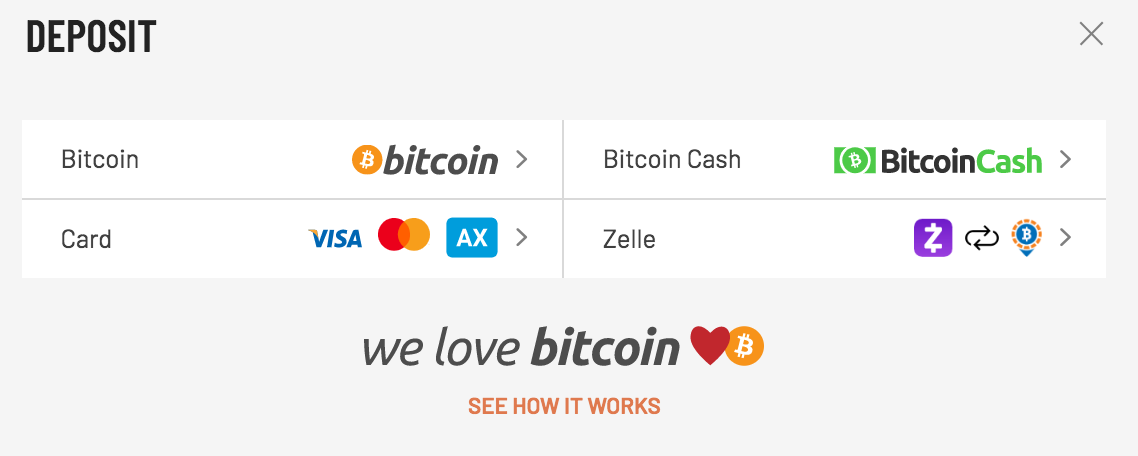 Step 3: Select a Seller
Select a seller from which you will purchase Bitcoin. We only display the most trusted sellers.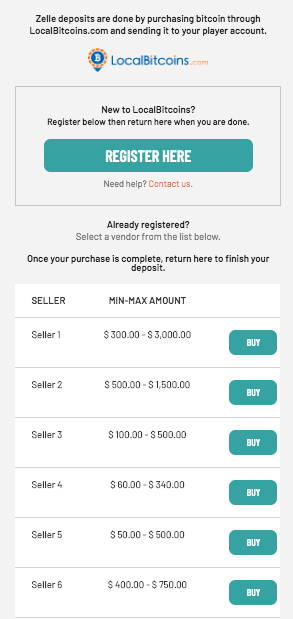 Step 4: Complete Your Purchase
After selecting a seller, you will be redirected to the LocalBitcoins.com, where you can enter the amount you will spend in USD to purchase your Bitcoin with.
TIP: You need to go back to the Deposit page after you send in your purchase request to continue the transaction.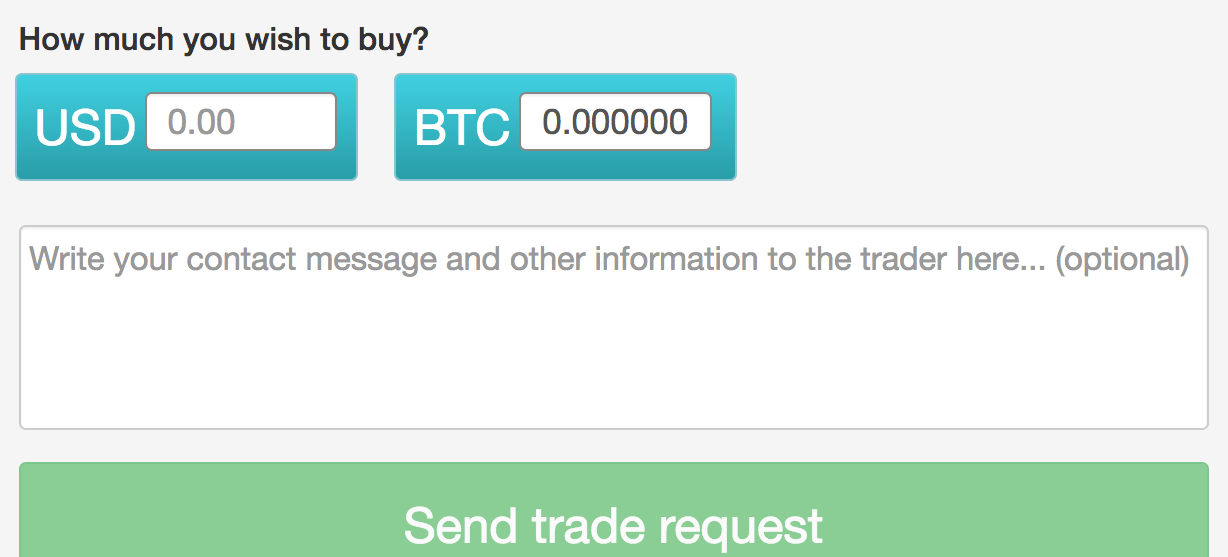 Step 5: Send Your Bitcoin
After receiving your Bitcoin, you can now send it to your gaming account.
In LocalBitcoins select the "wallet" section.

Go back to Cafe Casino's Deposit page and copy the bitcoin address.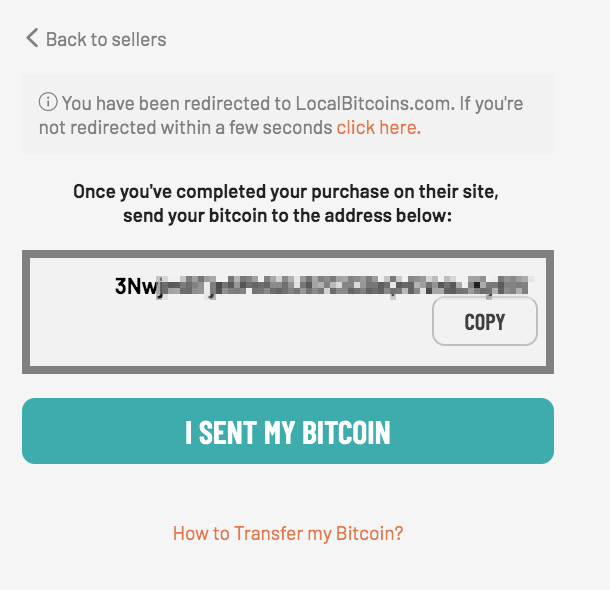 Paste the address into the bitcoin address field and enter the amount.
Press continue and enter your password to confirm.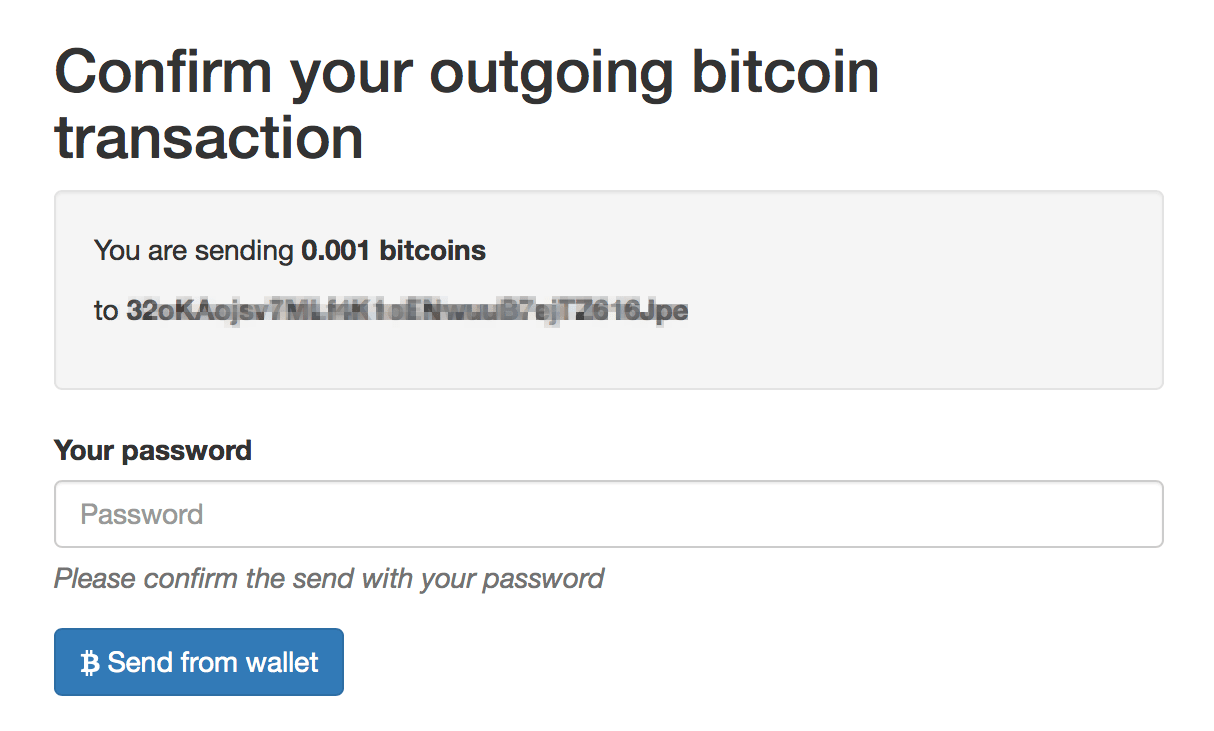 Return to the tab or window where Cafe Casino is open and click 'I SENT MY BITCOIN' to confirm the deposit.
If you encounter any problems or have further questions, please visit our Help Center.